For many freelancers, having a home office set up is enough. But they usually miss one of the most important things: soundproofing.
Soundproofing doesn't just offer peace of mind but can be mandatory to your comfort if you're working from home. Of course, working from home leads to a lot of distractions, for example, the racket from your neighbors, outdoor noise, constant flow of conversion in your home, etc. However, there's one way to shut out all these distractions—and that's soundproofing.
Learn how soundproofing your office can increase the quality of your life.
1. Offers privacy
If you soundproof your home office properly, you'll not just eliminate echoes but increase the privacy of the rooms considerably. This can benefit every individual living in your house. For example, other people will be able to talk freely become nobody will overhear their conversations.
In addition, if you have to wake up early to get some work done, the sound of a running shower or the alarm clock wouldn't disturb anyone except you. Thanks to soundproofed walls, everyone will operate on their own terms.
2. Sound Quality
Voice and sound quality is probably the most obvious benefit of soundproofing your home office. With acoustic treatments in your home office, you will be able to reduce the reverberation or echo inside the room.
This noise reduction is important for a home office, especially if you're hosting speaking conferences or operating a recording studio.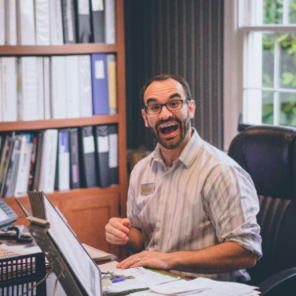 3. Improves your home's resale value
With a soundproof home office, you'll improve the resale value of your home by leaps and bounds. Similar to every quality renovation, ensure the amount you put into soundproofing your home office offers a good return when, and if, you decide to sell your home down the line.
Hush City Soundproofing is Canada's leading supplier of soundproofing walls, ceilings, and floors. They supply soundproofing products and materials to help residential and commercial clients restore quiet and peace in their homes or at work.Get in touch with them to know more!