In today's world, creativity and innovation are crucial to ensure a thriving and progressive business. Companies spend a fortune on building office spaces designed to bring their people together and represent their brand identity. As a result, modern office designs and layout concepts such as open floor plans, podcast studios, communal work areas, and hot desks are quickly gaining popularity.
The atmosphere created by these elements makes work areas more interactive, and employees feel more comfortable while utilizing the office space to its full potential. However, bigger and more interactive spaces mean more noise. And science says this noise may not be so good for your big business plans. Here's why:
Effects of noise on creative tasks
In an extensive study published in the Journal of Consumer Research, researchers carried out various exercises to test open-mindedness and ideational fluency. A soundtrack varying between different frequencies of 50, 70 and 85 decibels played in the background while subjects were asked to perform some challenging tasks.
A control group was asked to perform the same activities but without the disturbance of any background noise. Results showed that participants who were exposed to high-level noise couldn't carry out the challenges efficiently, while those who worked under a mid-level noise performed the best. This proves that your office acoustics directly impact employee creativity.
The problem with offices
It's clear that an ideal level of background noise is crucial in achieving optimal productivity at your workplace. But how can you ensure that the noise doesn't exceed 70 decibels? Bigger offices mean noisier environments, and controlling this commotion is quite challenging, to say the least.
Often, your office acoustics are the culprits in enhancing the indoor noise. Shiny surfaces and epoxy flooring can reflect sound waves leading to an uncomfortable environment.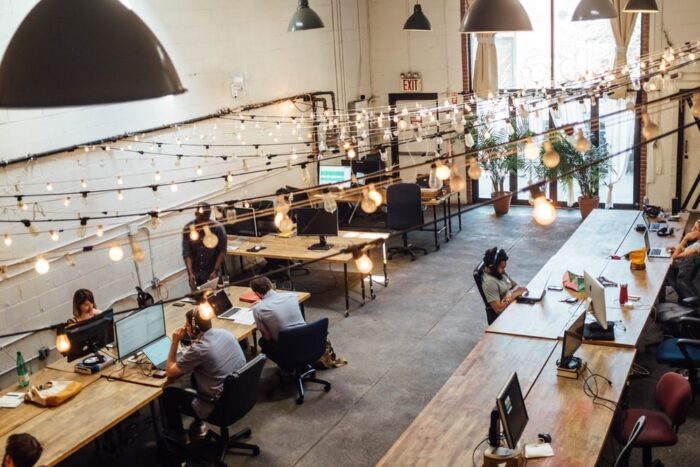 What's the solution?
If you want to manage your office acoustics cost-effectively, consider investing in long-lasting and high-quality soundproofing services. The cutting-edge technology of recently found soundproofing products adds to your office's sleek and stylish appeal, delivering ultimate style innovation.
At Hush City Soundproofing, we offer floor, ceiling, and wall soundproofing services to help you maintain a creative and productive work environment. Invest in your office design and acoustics today to positively impact your productivity.
Reach out to us at 1-855-526-2615 or drop us a query here. Our experts will get back to you ASAP!