The sound recording studio industry is a growing industry in Canada, with several new studios opening up across the country in the past couple of years. It's unsurprising, then, that studio owners continue to invest in the best available equipment for their recording studios.
If you've recently launched your own recording studio or are hoping to upgrade your existing one, here are a few things you need to invest in.
Uninterruptible Power Supply (UPS)
Imagine you're in the middle of a recording session when suddenly the power goes out. If you were working on a desktop computer, this could mean you losing on a lot of valuable work. With the computer improperly shutting off, you can end up with corrupted files or major data losses that you'll then need to recover by putting in extra hours.
This is why you must have an uninterruptible power supply (UPS) at hand. It functions as a back-up battery, giving you enough time to safely turn off any equipment or continue using it if need be. Your UPS will act as an insurance of sorts, protecting your work in moments of unexpected power disruptions or blackouts.
Virtual Instruments & MIDI Controllers
A professional studio usually comes with a range of musical instruments that are needed for recordings. However, if you're on a budget and don't want to spend on seven different instruments all at once, you have another option: virtual instruments.
Using a good quality software bundle, you can access dozens of instrument sounds that sound very realistic. A good keyboard or synth program, for instance, can be extremely useful when creating a backing track. While virtual instruments software can't replicate every instrument, they're still quite handy.
Of course, playing virtual instruments on a computer keyboard is less than ideal. It takes ages to operate the programs and make the task twice as long. This is why you should also invest in MIDI controllers so that you have more control over how you use your virtual instruments.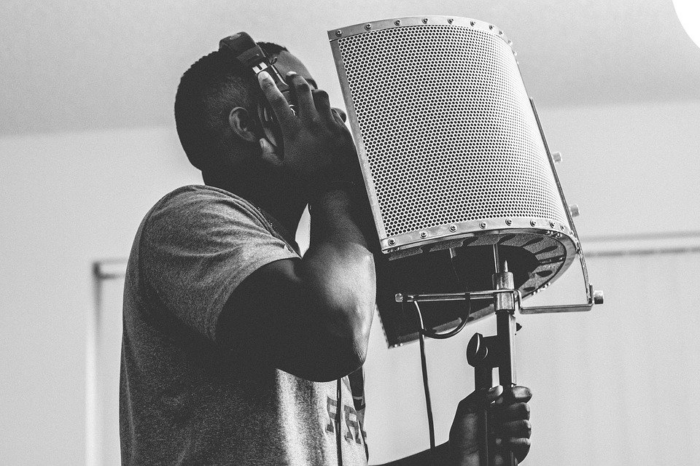 Soundproofed Surfaces
Finally, for a more professional recording environment, you need to soundproof your studio. By doing this, not only do you get to keep out unwanted noised while recording, but also eliminate any chances of your studio being a nuisance for your neighbours.
Moreover, by installing soundproofing panels and soundproofing the walls, floors, and ceilings of your studio, you also ensure greater clarity and sound quality. Echoes within the studio are easily eliminated, ensuring that the recordings you create have excellent and uninterrupted sound quality.
Hush City Soundproofing provides commercial soundproofing services in Vancouver, Calgary, Winnipeg, and other cities to help you create the perfect indoor environment for your recording studio. We use stretch fabric wall systems, acoustic panels and polyester fiber boards (PET) in our soundproofing panels and other products, and also offer soundproofing installation services in select areas.
Get in touch with our team today!